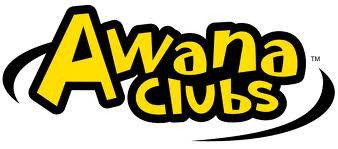 神國童子軍 AWANA Club
Cubbies          3 - 5 Years
Sparks Club: K  - 2nd grades (学前班-2年级)
1035 Serpentine Lane
T&T Club:     3rd- 5th grades (3年级-5年级)
Pleasanton, CA 94566
Friday evenings 7:45pm – 9:00pm
925-462-7677
info@tvcbc.org
Awana is the only organization with fully integrated evangelism and discipleship programs for ages 2 to 18 that actively involve parents, church leaders and mentors. The curriculum has a nearly 60-year track record for building an enduring biblical faith in the lives of children and youth.  Each week, more than 1.5 million children and youth, 400,000 volunteers and 170-plus field staff take part in Awana in over 25,000 churches in the U.S. and internationally. (Learn about the prayer, vision, mission and values of Awana.) Awana helps churches and parents worldwide raise children and youth to know, love and serve Christ!
AWANA俱乐部,又称神國童子軍,是一个针对年龄在2至18岁儿童与青少年,并有家长、教会领袖和导师积极参与的传福音和门徒训练课程的国际知名组织。 其课程有超过60年的历史,成功地为儿童和青少年建立持久的、以圣经信仰为基础的生活。每个星期,超过150万儿童和青少年,40万名志愿者在超过25,000间教会中参加活动。
Click to register your child for Awana program.
 
 
Sparks: K  - 2nd grades
T&T: 3rd- 5th grades
7:45-7:50
Opening Ceremony (开场仪式)
7:50-8:10
Large Group (大课堂)
Games (游戏)
8:10-8:35
Handbook (分组学习/背圣经)
Large Group(大课堂)
8:35-8:55

Games (游戏)
Handbook (分组学习/背圣经)
8:55-9:00
Closing Ceremony (结束仪式) 
Annual Registration Fee: Free
Uniforms:   Sparks - $16          T&T - $16            Handbook - $10
Sparky Handbook Bag - $6     T&T Drawstring Backpack - $6

2017-2018 TVCBC AWANA calendar
            三谷華人聖經教會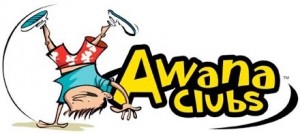 Tri Valley ChineseBible Church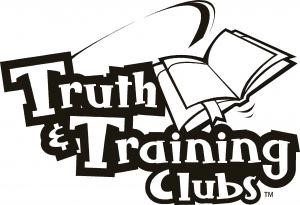 September 

02  SUMMER retreat
08  1st day of Awana
15  Bring A New Friend
22
29 


October

6

 
13 Bring A New Friend

20

27  (game night)

 

 

November

3
10 Bring A New Friend
17
24 NO CLUB
Thanks Giving
Happy Thanksgiving!

December 

1 
8
15 Year End Celebration
22 NO CLUB
       Winter Break Starts
29 NO CLUB
      Merry Christmas!
And Happy New Year!

January 

5    NO CLUB
12  CLUB RESUMES
19 Bring A New Friend
26

February 

2  
9 Bring A New Friend 

16  Chinese New year.  

23

 

March 

2
9 Bring A New Friend
16
23 

30. NOCLUB, Spring Break

April

6    NO CLUB, 
         Spring Break
13


20

27  

May

4
11
18 Year End Celebration
Last day of Awana
25   No Club

26. AWana Co-Worker Celebration

Memorial Day

June

1   No Club,. Last Day of School

Happy Summer Break